Headers are SOLD. Still have the bra without license cutout for sale.
Also - I'm looking to sell the Ford aftermarket Peripheral Technology HD radio. This includes the HDRT unit, the PXAMG gateway, and the PGHFD1 media harness. All required cables included plus an extra y-cable so you can hookup your antenna to this HD unit, plus your stock radio. Makes AM sound like FM, and FM sound CD quality, and also has an IPOD connection. This unit is what you get from Ford if you want to upgrade your stock system. All of these pieces go for over $300. Here - $150 OBO. Here's the site...
http://peripheralelectronics.com/products.aspx
I'm simply looking to upgrade my system altogether with a new Kenwood all-in-one receiver. Nav/radio, CD/DVD, etc.
__________________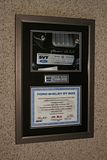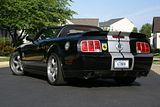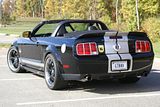 2007 Shelby GT500. #1624 of 2695 verts. #471 of 859 in black. Ordered 7/31/06. Built 2/8/07. Delivered 3/5/07. 40th Anniversary Shelby GT500 CSM07XL0078 completed 3/24/08.
Whipple 2.9L supercharger, 3.25" pulley, lower IW pulley, Whipple monoblade TB. C&R radiator, dual fan I/C heat exchanger.
730 RWHP, 680 RWTQ. 1/4 11.18 @ 127.