My wife just did a repair on a 94 Cobra. Checked at Ford for replacement stuff-not!! Duh!

She peplaced the foam on driver's seat and guy's wife liked it so much, they pulled pass seat and had it done too.


Anyway, my thoughts; when I did the seats in my SVO, I went with a synthetic/pseudo leather-like vinyl. Looks identical to leather (if you get good stuff) plus it wears and sits better too for daily use. At one show, a guy had just put a leather kit in his SVO and saw mine. ASked where I got it and I told him. He said he wished he had done his like I did. He said they looked better and cost was a fraction.

A good upholstery shop should be able to fix you up.

Just another avenue to consider if you drive the car a lot.
__________________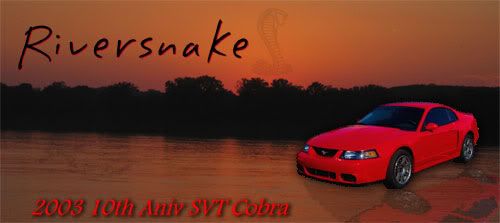 #1818 of 2003 10th Aniv Models
SOLD!
Looking for Next Cobra