Pics from the NY show and cruise!
---
we had a good turnout of local mustang and cobra owners along with many other brands.....
it was a GREAT day at the show, and the cruise we took after the show was even better!
we had really nice weather too!
nice meeting everyone, and we'll have to plan another meet and cruise soon!
we agreed we will have a BBQ at the state launch in Day on the Great Sacandaga Lake soon....
more pics at link below.....
http://www.supermotors.net/vehicles/registry/1101/58443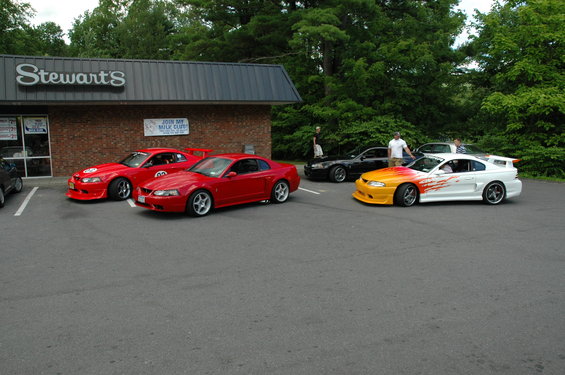 __________________
My Photos at Superford.org
2013 Grabber Blue Boss 302 #0003
2000 Cobra R #262 of 300
1995 Cobra R #223 of 250 (IMSA "Hacker Express" #00)
1993 Cobra R (SpeedVision World Challenge "Program Motorsports")
2014 Raptor - Ruby Red SE
1977 Bronco
1968 Mustang 428CJ
1966 Fairlanes - 500 and Squire
1936 Ford 5-window 'The Hot Rod'