I was bored tonight and decided to upload some of my old toys I used to have. Here are some of my demolition derby cars, race cars, and regular cars that I could find.
This first one is my demolition derby car which was given to me for free. It was a 1975 Cevrolet Caprice Classic. The white car and the orange one are the same car I just was able to use the car twice since it was good for another race. I got a 2nd and 3rd place finish with that car.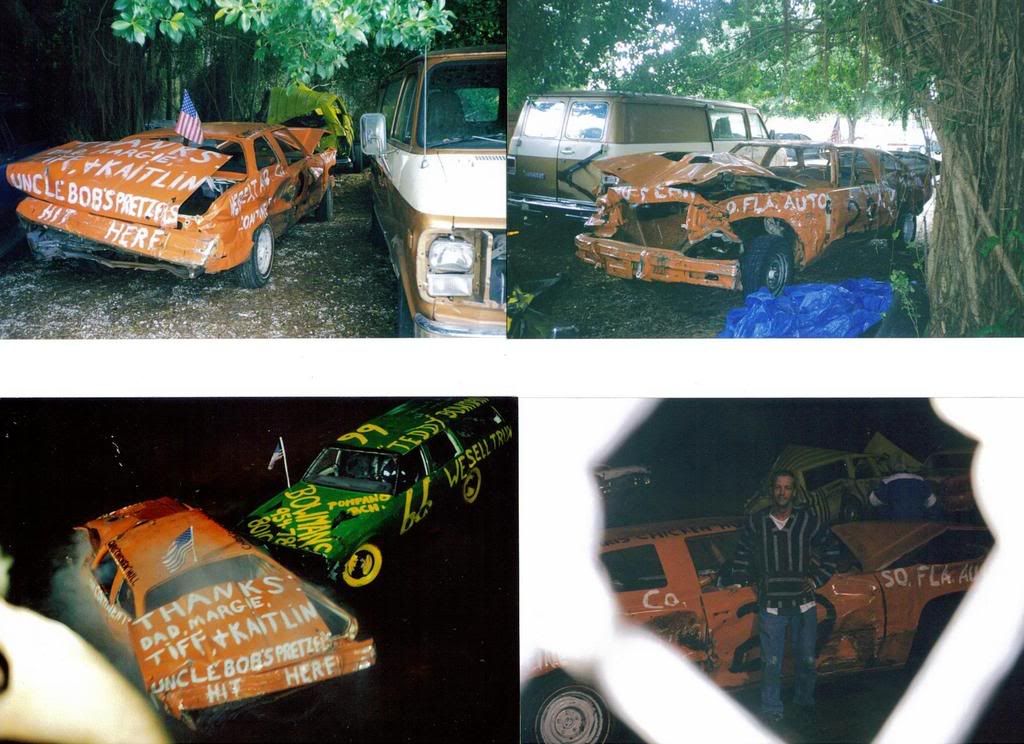 This next set is all 4 cars I got for $100!!!!!!!! My G/F worked for a finance company in Fl. and these were repoed. The orange one was a olds delta 88 with a 400ci motor that was sold to a derby guy. The white ford F250 was a 80's model and had a 351 windsor in it that ran perfect with a dana rear end. Sold it for $800. The gold Chevy was turned into a dirt track car and was later destroyed in a wreck. The white 75 camaro had a 305 and was also turned into a dirt track car and then later sold.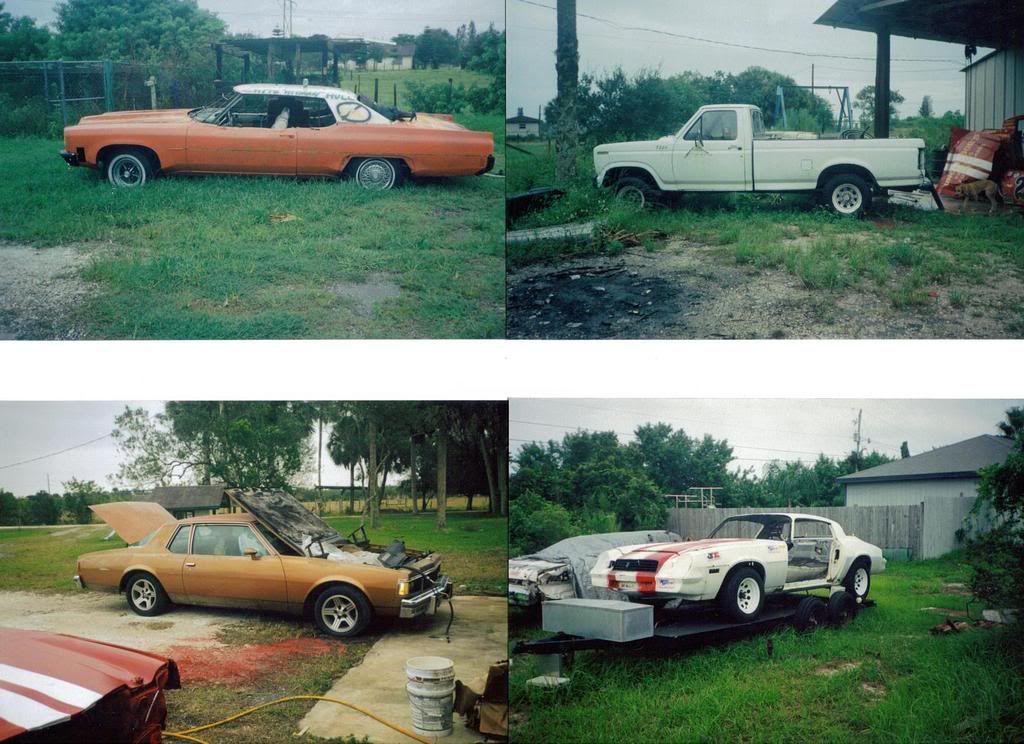 This was one of my first "Street Stock" dirt cars that had a very rough life and had been though many accidents. The lower left car was also another dirt track car I had that was a Olds Cutlass with a fully built 350ci motor.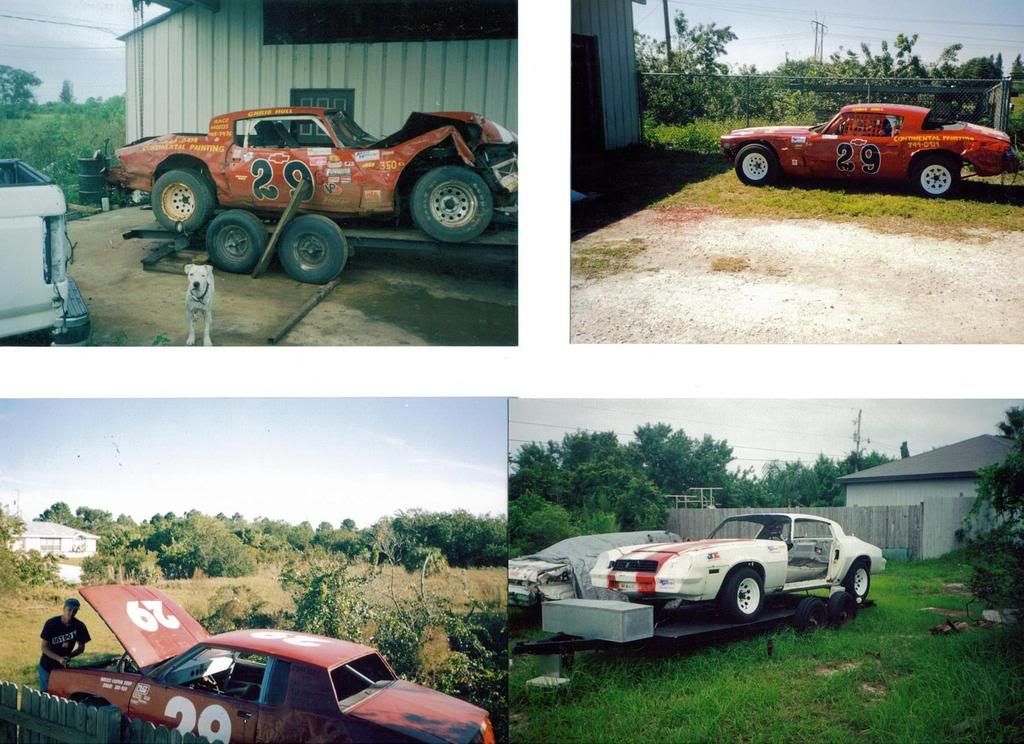 This is my dads 99 Harley Davidson Road King Police bike with a twin cam 88 that was fuel injected. The black 1993 Camaro was mine and ran a whopping 14.1 in the quarter mile!! The Teal blue VW was one of my first cars and it was all decked out with suicide doors, frenched in tail lights, and 1776cc motor with dual webers and a huge cam. The other VW was another one of my projects back then. It had a 1835cc motor was was pretty stout for a VW back then.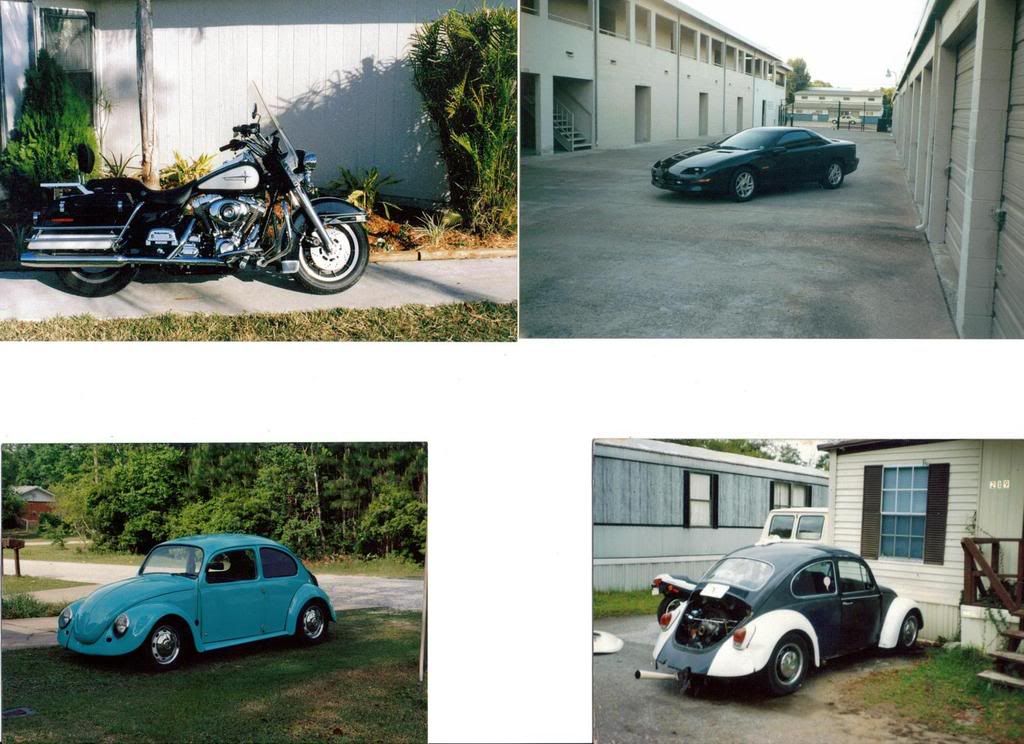 Anyways thats all for now just thought I'd share some pics.