ok heres the deal...
Its been like 2 weeks with the car broken down, i tagged all the bolts and nuts, but after i was cleaning up i found 2 bolts and i dont know what they go on.
the 2 bolts are about 1 inch in total length.
Flywheel is bolted up and ready to go.
all i have left is the cluth & pressure plate, bellhousing, transmission and driveshaft.
here are my the bolts i have left, minus the 7 bellhousing bolts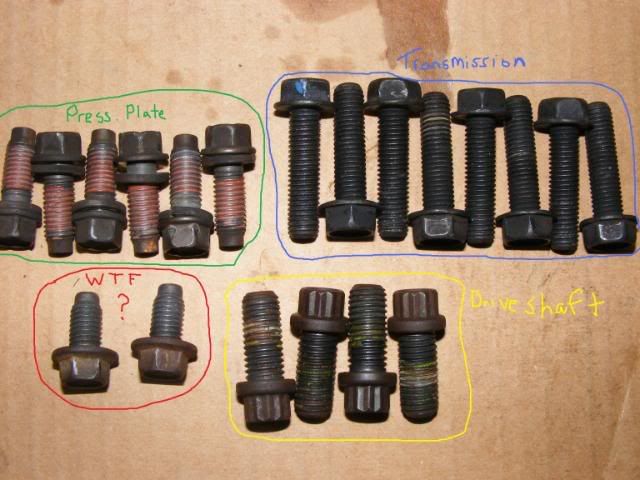 __________________
Life moves pretty fast.......if you dont stop and look around once in awhile......you could miss it! FB
------------------------------------------------------
2004 Mystichrome Coupe
Build #489
Birth date 1/6/04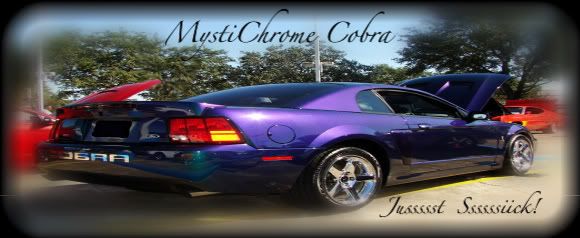 Mystichrome JLT CAI, UPR 2.8 upper, 90mm Idler, MGW (orange), Eibach Pro...boo on the stance, changing to H&R soon, Bassani SS Cat-Back