Well, for work, I bought a 12Mpixel camera so I on my return trip from Denver, I took some pics of Loveland Ski Resort, Eisenhower Tunnel, and the turning colors in Vail...
It's snowing as I approach Eisenhower Tunnel, which cuts through the Continental Divide, which is the line through North America that rivers do not cross: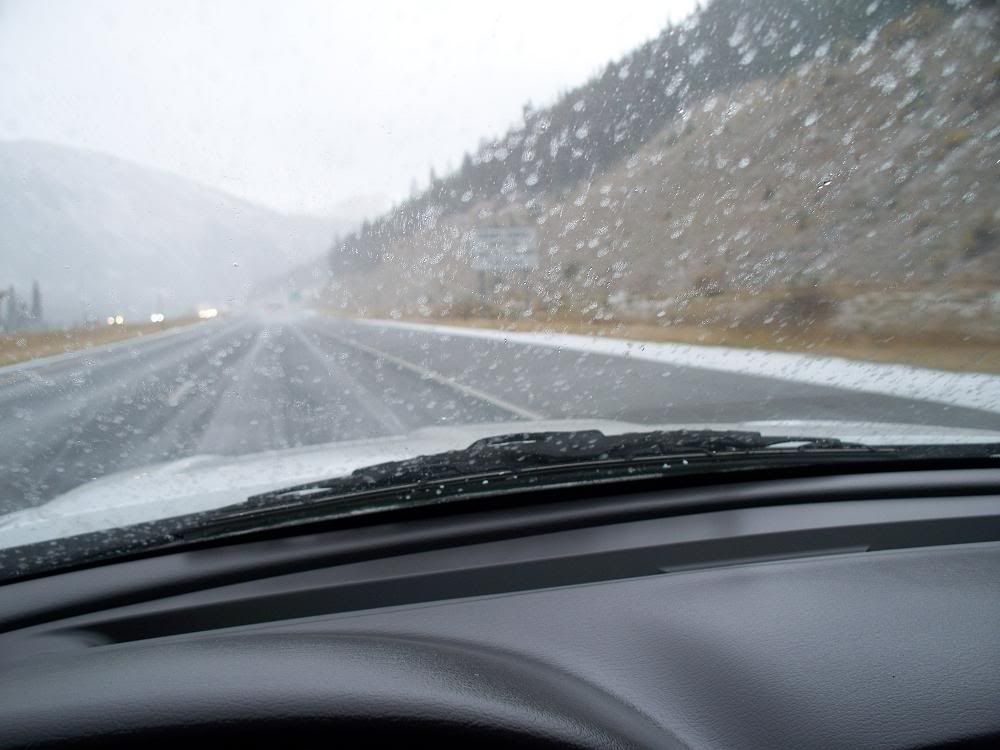 Approaching the tunnel and now we can see the upper part of Loveland: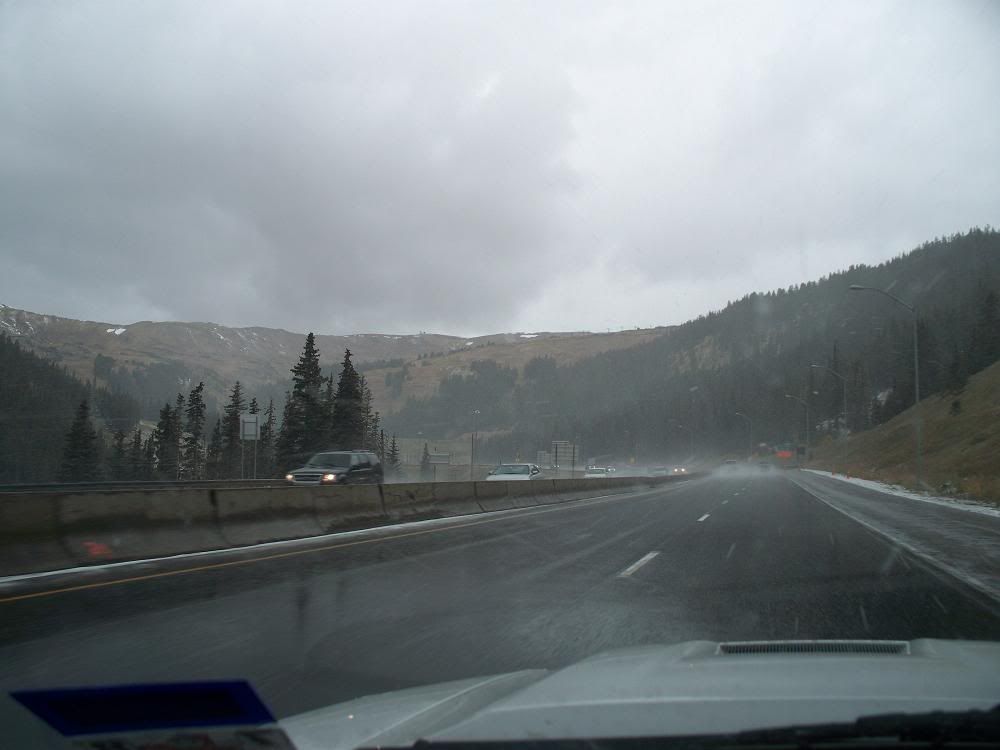 Here's the entrance to Eisenhower: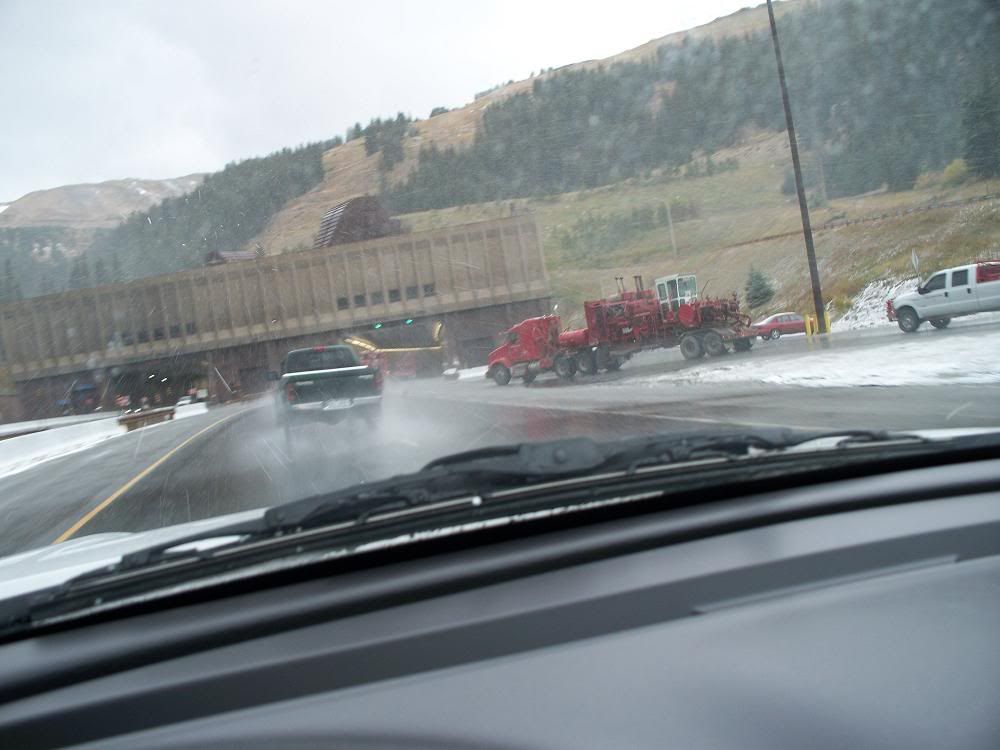 I took 3 photos as I neared the tunnel exit - The first warns of ice: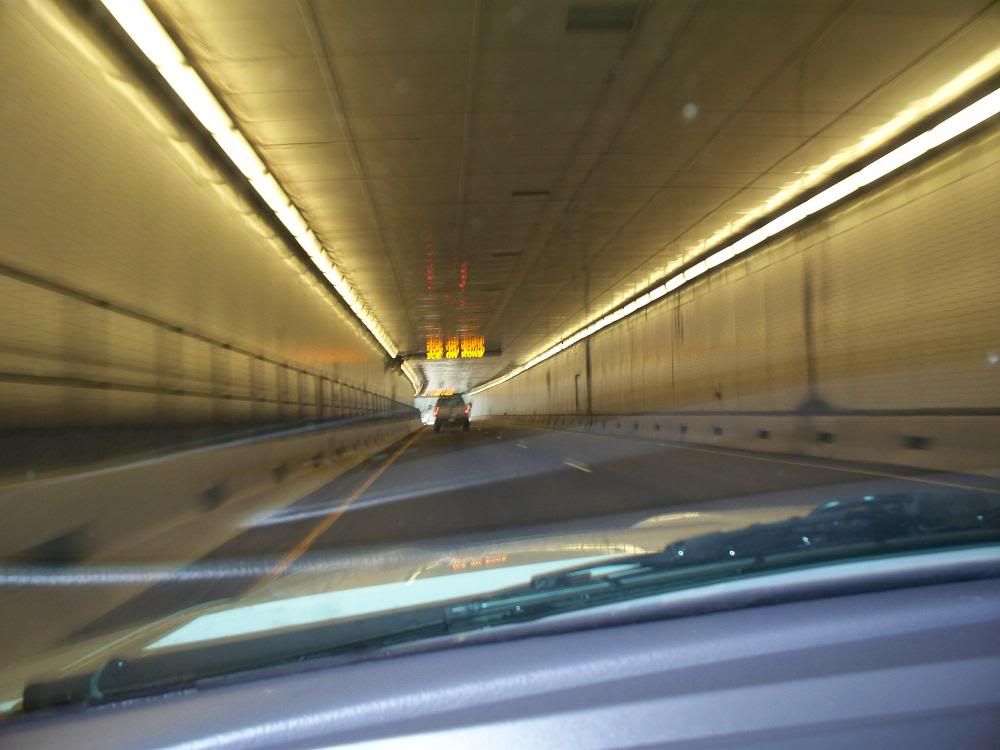 The second has something to do with speed?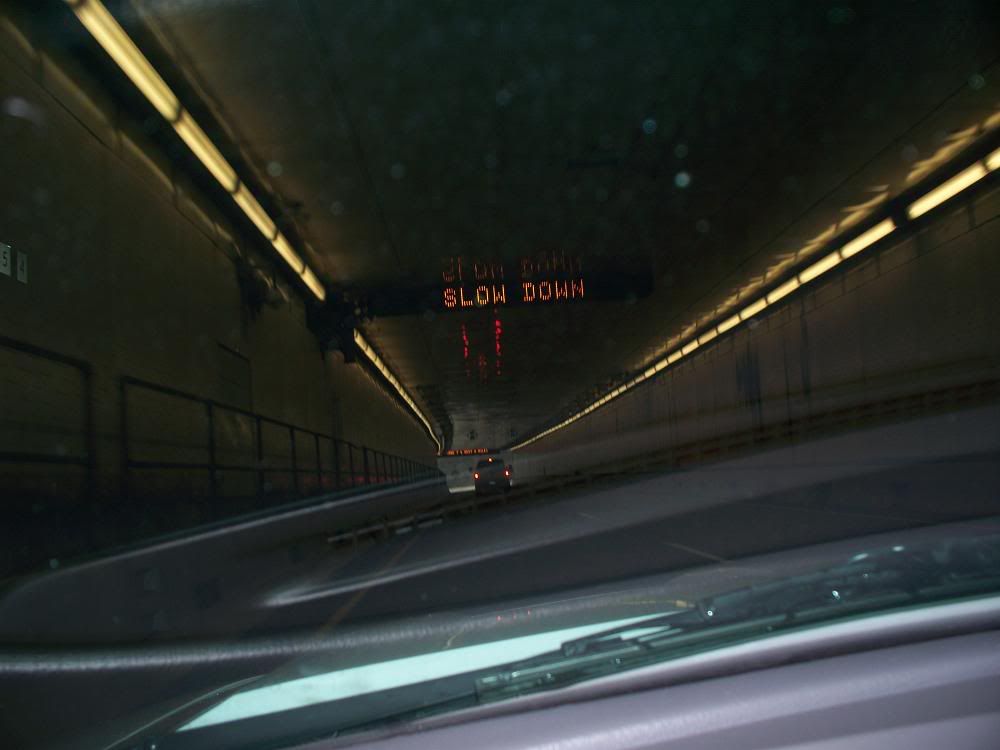 And the 3rd shows truckers not to fart around with the hill!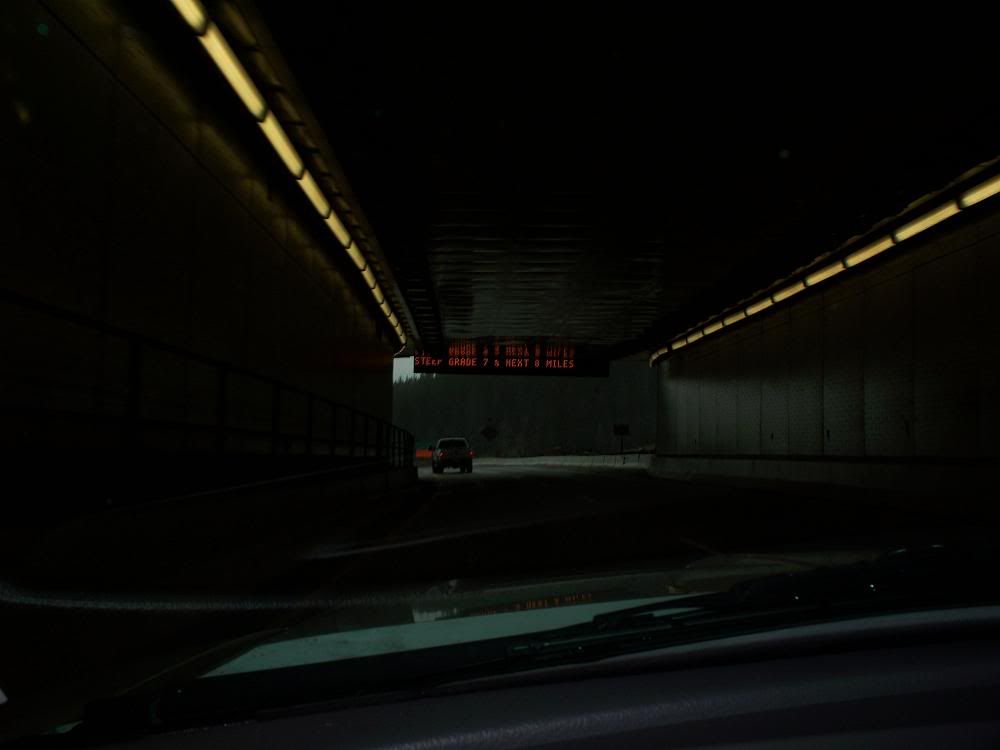 Here you see the Dillon/Silverthorne area from several thousand vertical feet above...the tip of Dillon reservoir is the shiny spot near the center of the photo: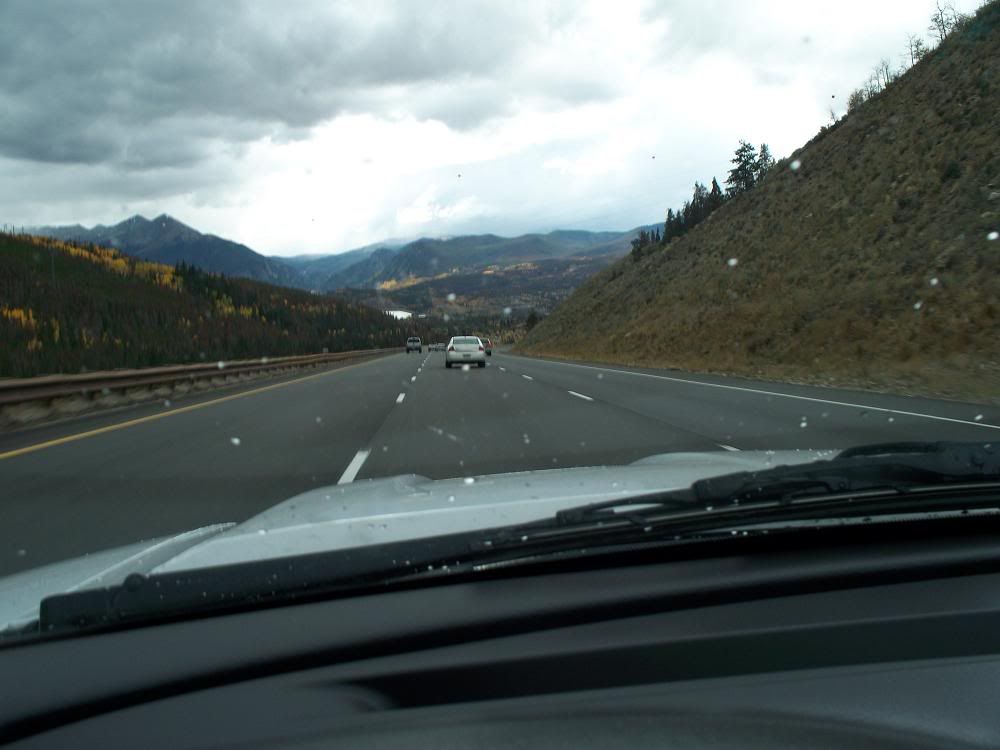 And finally a few shots in Vail showing the contrasting colors...you could say I am pretty happy to be here in Colorful Colorado!!