My TS fund pretty much went to the dumps a year + ago when I got put on 32's. I was planning on skilling the port, but decided to buy a used blower, TB, and plenum for cheap and do my own port. I'm nowhere near done, but here's some of the progress I've made so far.
Here's when I first got it.
Here's some pictures from this weekend.
As you can see I broke into the cavity that flows air to the IAC Valve on the TB. I'm going to fill the hole in with some aluminum sealant and sand it smooth. You'd have to see a untouch factory TB and a ported one side be side to really get an appretiation for how much metal is removed off of one.
Untouched.
Ruffed out.
Sanded.
Heres my Plenum after I finished.
Here's the outside with the cavities welded in but not ground smooth yet.
For referrence here are some pictures of a stock plenum. They are not mine and were taken from here.
http://www.svtperformance.com/forums...t-process.html
You fill in the colored area's so that you can get the useless restrictive divots out of the plenum.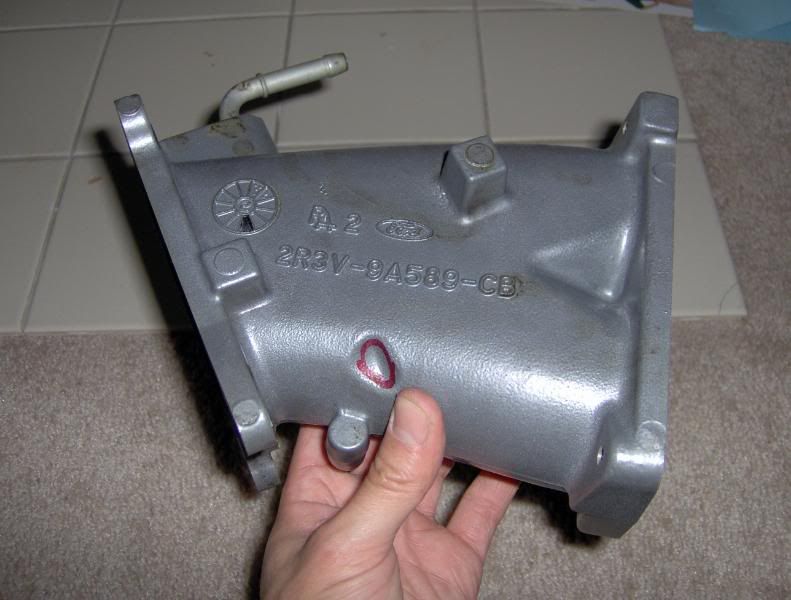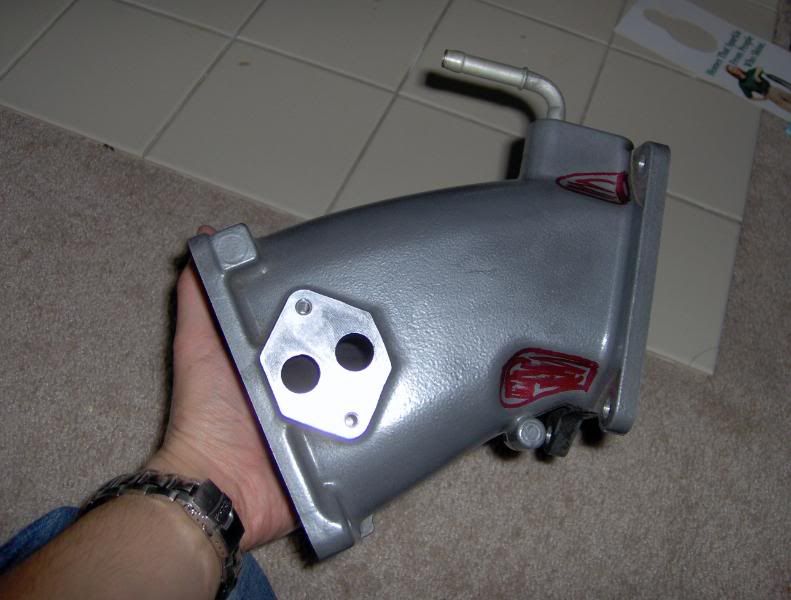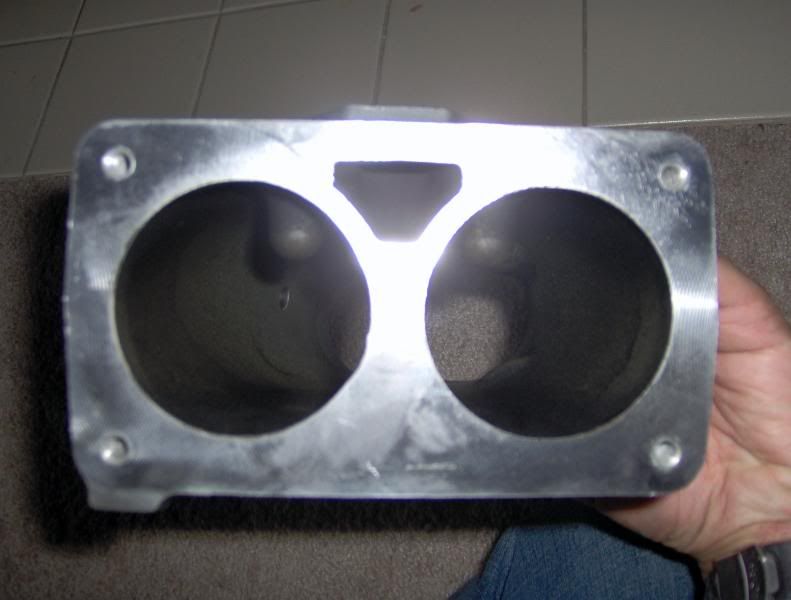 Then you sand it smooth and paint it.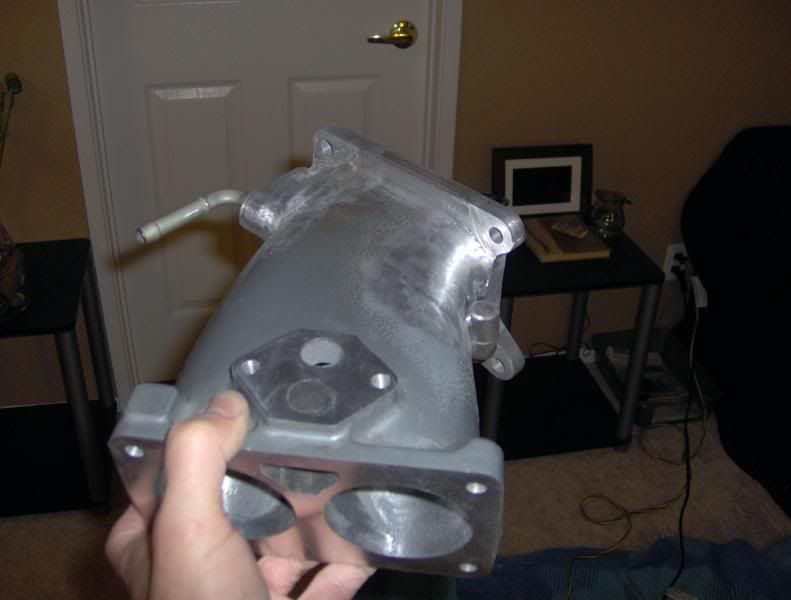 Here's the blower housing. I've actually done a good bit more porting and sanding since these pictures where taking.
I still haven't milled on the bottom of the blower yet. I'm saving the best for last.
here's a pulley puller I made, when i was given some time to do some government work at the job.
I'm also going the freshing it up by rebuilding the snout and adding some new rotor bearings.
http://www.darossi.com/catalog/produ...191ddd60d3bfc3
http://www.darossi.com/catalog/produ...46809bc3e82187