Here's my new JLT oil separators and SPP tanks installed. Everything used to be black under the hood. I wanted a little color and contrast...
Jay - what a simple idea - but what great execution in a simple, yet elegant design. Excellent job on this one.
__________________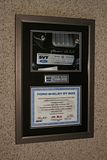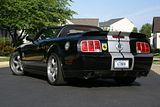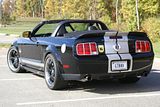 2007 Shelby GT500. #1624 of 2695 verts. #471 of 859 in black. Ordered 7/31/06. Built 2/8/07. Delivered 3/5/07. 40th Anniversary Shelby GT500 CSM07XL0078 completed 3/24/08.
Whipple 2.9L supercharger, 3.25" pulley, lower IW pulley, Whipple monoblade TB. C&R radiator, dual fan I/C heat exchanger.
730 RWHP, 680 RWTQ. 1/4 11.18 @ 127.