Well the time has come, I need to sell the car or trade for something wish cash on your end. I love this car but I am not in a position where I need a toy of this nature. I have owned the car for over a year and it has been great. I wont make a huge thread but here are the mods.
99 Cobra vert 33k orig. miles
Built motor done at 13k miles(have over 12,000 in receipts)
Paxton Novi 1000 Blower running 11lbs
QA1 K member
Mac long tubes off road X, Polished Magnaflow catback
Black Saleen wheels with BFG KDW2s
No leaks, car is as nice as you will find for a 13 year old cobra.
I have recently added these things since it was last for sale
04 cobra rear bumper cover
Wideband autometer phantom air fuel gauge
Anderson power pipe
Fixed a chip on fender
MM Caster Camber plates
New ball joints, tie rod ends, and steering rack bushings
I am asking 14,800 obo. If you see the car in person you will not be disappointed. The car has a perfectly clean title no accidents whatsoever. I have the title in hand. I am also interested in trades plus cash but I am not trading up. The only thing I can say with the car is that it grinds going into 4th gear and sometimes it will in 2nd but only if you shift hard. This is the only real issue with the car otherwise it would be priced higher. Thanks again for looking.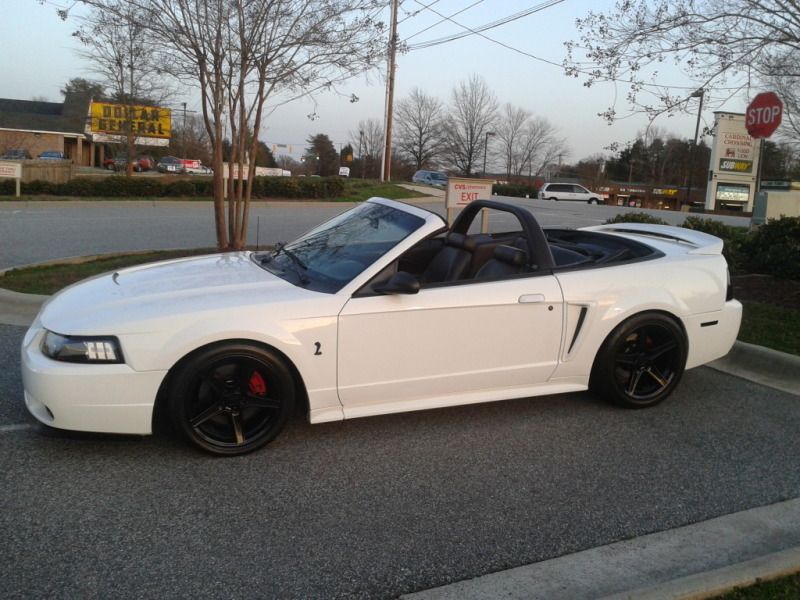 this is not my car, let me know if you are interested, I will get you in contact with the owner