i dont think there is any real order, but intake/exhaust is a good place to start. new spark plugs, plug wires, coil is a good idea too, in my opinion. Check out
www.performancedistributors.com.
I bought their TFI module and cured a high RPM surge i had. If you can afford it i would pick up there Cap/Rotor/Coil/TFI module/plug wires, they like to claim something like 8 rwhp from their setup. If you want to just get their module, i run MSD coil/FMS wires/FMS cap & rotor. I asked and their coil is pretty much the same as the MSD unit. after that your best place to mod is that rear end, get some 3.73's or 3.55 gears.
__________________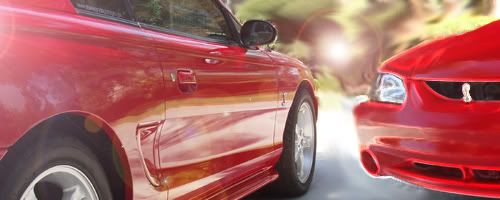 1994 Rio Red Coupe #3564
304 ci, GT40X Aluminum Heads, Extrude Honed and Polished intake, Motorsport F303 cam, vortech fuel rails, 77 mm Pro-M mass air, 70mm BBK T-Body, Smog pump deletion, MSD and Perfomance distributors ignition components, Tremec 3550, Steeda Tri-axe, King Cobra/Centerforce clutch, Custom 3" Alum Driveshaft, 3.55 Gears, Griggs rear suspension w/torque arm & pan hard bar, Koni Red Shocks/Struts