I don't know about the honeycomb grill. My cousin has a billet style on his 94 GT, looks ok, but it is a pain to get the hood open.
On the support bar note, I don't know why they didnt put one on.
www.maximummotorsports.com
makes the best one in my opinion, it is totally bolt on. I picked one up for mine, but I don't know that it will fit due to my C&L truflo pipe, and phoenelic spacer between the upper and lower intakes. This weekend I am going to try to install it, if it will not fit, maybe you would want to buy it from me? I will be out in TN for the 5th, and maybe even driving back closer to you if you are interested. Let me know.
__________________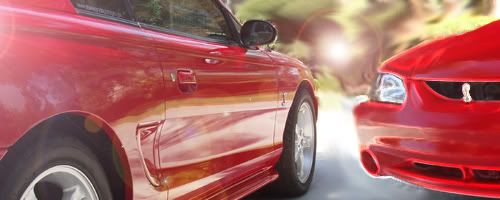 1994 Rio Red Coupe #3564
304 ci, GT40X Aluminum Heads, Extrude Honed and Polished intake, Motorsport F303 cam, vortech fuel rails, 77 mm Pro-M mass air, 70mm BBK T-Body, Smog pump deletion, MSD and Perfomance distributors ignition components, Tremec 3550, Steeda Tri-axe, King Cobra/Centerforce clutch, Custom 3" Alum Driveshaft, 3.55 Gears, Griggs rear suspension w/torque arm & pan hard bar, Koni Red Shocks/Struts