Anyone else running a Pro-M PIH?
---
Ok so my car has this "Performance Improvement Harness" w/ fan controller. It seems as though my fan controller has gone bad. The fan wont turn on when the engine heats up. It will turn on when the AC compressor is on, but thats it. when the motor is hot, and it turn it off, then turn the ignition back on the fan turns on for 1 second, then shuts off. seems like a relay or circuit breaker is being tripped, but i dont think there is one for the fan, just fuses? Seems like the controller is bad... Any other ideas before I disconnect it and send it to Pro-M?

OR....

I since have gotten a custom chip made for the car on the dyno... It is my understanding that the PIH is meant to help the car accept mods better, as the 93 computer is more flexible or something. So now that I have that chip, can I just junk the PIH and plug my chip into my stock computer? Does the chip work off the 93 computers base settings, or create its own, so that it will have the same program plugged into the 94 computer? I'm kinda lost with electronics, so any ideas/help are appreciated.
__________________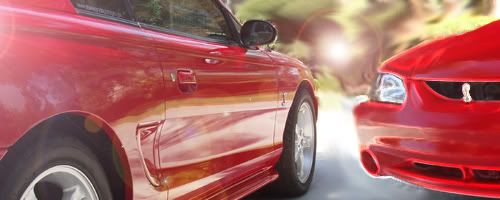 1994 Rio Red Coupe #3564
304 ci, GT40X Aluminum Heads, Extrude Honed and Polished intake, Motorsport F303 cam, vortech fuel rails, 77 mm Pro-M mass air, 70mm BBK T-Body, Smog pump deletion, MSD and Perfomance distributors ignition components, Tremec 3550, Steeda Tri-axe, King Cobra/Centerforce clutch, Custom 3" Alum Driveshaft, 3.55 Gears, Griggs rear suspension w/torque arm & pan hard bar, Koni Red Shocks/Struts